The People of Parra Park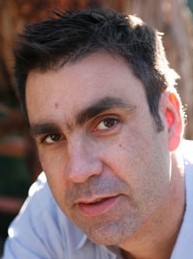 My ancestry is connected to the Park
I am a seventh-generation descendant of Matthew Everingham, a first fleet convict. Although my ancestors lived and moved all around the Sydney Basin, they have a strong connection with Parramatta. My three brothers and I were the third generation to attend the Kings School in Parramatta after our grandfather and father before us.
During my school years, I enjoyed spending time in Parramatta Park, admiring the old buildings and monuments and wondering what life must have been like in the Park in the early colonial days. My uncle, Guy Everingham, recalls the time when the Park was largely grassy playing fields where his school sports were held and when Old Government House was the Kings School boarding house.
The Park also brings back fond memories of my time with an organisation called Riding for the Disabled, which my grandparents were heavily involved with. Among other things, we would bring disabled children to the Park for picnics.
Sam E, 2018