The People of Parra Park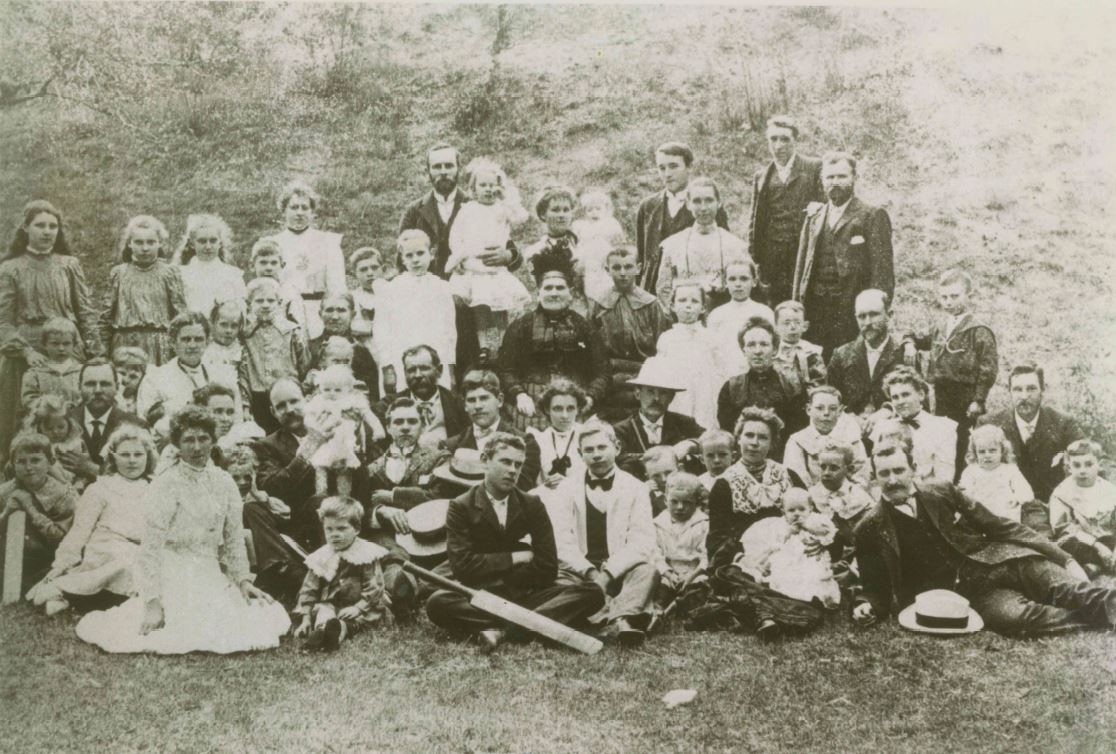 Family ties
My father, Ralph Coleman was Chair of Parramatta Park Trust for about 30 years.
In the late-90s, I discovered a huge Coleman family photograph, which had been taken in 1901 to mark Australia's Federation. It was taken in Parramatta Park and In the photo, my Dad is seven-years old. My niece Katrina and I decided to replicate this photo for the new millennium, on January 1st, 2000. We contacted relatives and advertised in the Sydney Morning Herald. We got an excellent response. We checked with the Park to see if this was okay. Imagine my surprise when they suggested we have it on the Coleman Oval! I didn't even know the Coleman Oval existed. Of course, we agreed and it went ahead happily with a big picnic afterwards.
When we arrived, I was delighted to see an Indian family playing cricket on the oval. An elderly grandmother in a beautiful sari was batting and punishing the bowling. Dad would have been tickled pink, as he was a very keen cricketer in his youth. He died in 1975, but I'm sure he was looking down on us that day and chuckling.
I have many memories of the Park but I hope you enjoy that one.
Helen M, 2018